Review: Mini Cooper 5 Door
Tested: MINI Cooper, 5-door, 1.5-litre in 'Exclusive' trim.
Prices: Test car £20,935 (BIK 28%). As driven: £22,360.
Options fitted to test car: Comfort pack (£900) and Midnight Black paint (£525).
MINI three-door Classic from £16,195. Five-door Classic from £16,895.
The modern BMW-owned MINI hatch has grown exponentially since its introduction in late 2000. But, along with that growth has come increased maturity, to the extent that it now feels and drives like a sub-compact BMW.
A major leap forward in its evolution was the adoption by the third-generation MINI of the BMW 1-Series chassis in 2014. Sure, it gave the MINI its biggest ever growth spurt in a 'guess-who-ate-all-the-pies' kind of way, but it transformed the character of the car in the way it drove and handled.
The new, longer chassis also paved the way for the introduction of the first five-door MINI in the marque's then-55-year history.
The MINI 5-door Hatch is a full 16 centimetres longer than the 3-door and, with its two extra doors opens up greater practicality: five seats, noticeably more legroom in the back and 30% more luggage space.
In October 2018, the MINI line-up received a series of exterior and interior updates and the cars were no longer classified based on engine, but rather by three dedicated trim levels – Classic, Sport and Exclusive.
We spent last week with 'FXJ' – a five-door MINI Cooper 1.5 manual 'Exclusive', presented in Midnight Black…
Model Timeline
2014: June - the first five-door MINIs go on sale.
2018: October - updated with restyled headlights and rear light clusters with union jack emblems, as well as revised infotainment and some extra personalisation options. Three dedicated trim grades introduced. Two diesel models discontinued.
Any worthy rivals?
The MINI's rivals include similarly upmarket offerings like the Audi A1 and Volkswagen Polo, along with more conventional superminis like the SEAT Ibiza, Mazda 2, Ford Fiesta and Citroen C3. To some extent, the Fiat 500 and its more potent Abarth relatives also stand as retro-styled competition, but these are much smaller.
The Inside Story
Inside, it's standard MINI fare with loads of retro charm without too much compromise in usability. Control of the heating and ventilation is via intuitive dials and the standard 6.5-inch colour infotainment system is easy to get the hang of. A DAB radio, Bluetooth connectivity and a USB socket are all standard, along with a multi-function steering wheel.
However, navigation is not standard but is available via the Navigation pack (£900) or, if you can find an extra £1,100, the more feature-rich Navigation Plus pack, which – at £2,000 is silly expensive – but bestows the MINI with an infotainment and navigation system borrowed from more expensive BMW cars. Both systems have an easy-to-use rotary dial between the front seats that you twist to scroll through the menus and press down to make a selection.
However, the more advanced system comes with a larger 8.8-inch screen that doubles as a touchscreen, and you can even write post codes or search for contacts via a handy handwriting pad.
Navigation Plus also comes with wireless charging, more online connectivity and Apple CarPlay, but you can't have Android Auto.
The quality of materials used inside are of premium quality, with soft-touch plastics deployed in critical touch zones, while the buttons, switches and dials feel nicely damped. It looks great, too, with a cheerful design that's made to feel special by touches that include extensive ambient lighting.
Being only 5ft 8in, I found the driving position spoilt a little by pedals that are offset to the right of the steering wheel, so had to sit at a slight angle most of the time. No matter how I set the seat up, I found depressing the clutch pedal all the way down to the floor to start the car to be a bit of a stretch.
Still, the seats are supportive and apart from limited forward movement, there's plenty of adjustability to help set everything up as close to 'good enough' as you can.
Practicality and Space
The extra length of the five-door MINI over the three-door translates to an extra 3cm of leg room and 1cm of head room for the rear passengers. It might not sound like much but it is competitive for the class.
Getting into the back isn't as easy as it is in most five-door rivals because the door openings are rather narrow and you have to step over a hefty sill. Still, it's better than wedging past one of the front seats to get back there.
At just 278 litres, the boot isn't as big as that in an Ibiza, a Ford Fiesta or Skoda Fabia, but it's still large enough for a big weekly shop and I managed to fit five full ALDI bags in.
However, there's a substantial lip at the entrance to the boot which you have to lift things over. However, the optional storage pack (included in the £900 Comfort pack) gets around this issue by adding a height-adjustable floor that can be set to lie flush with the entrance of the boot. In its upper position, it also takes out any step in the extended load area when you fold down the rear 60:40-split seats (to reveal 941 litres). 
Trim grades and equipment
With the updates to the MINI range in 2018, came a more simplified model line-up. Classic, Sport and Exclusive were introduced, each offering increased standard specification and a shortcut to a distinctive interior and exterior character of their choice.
The range-entry Classic gets a 6.5-inch colour infotainment screen, intelligent emergency call, DAB digital radio and Bluetooth connectivity is standard on all models. In addition, there's ambient lighting, exterior MINI puddle-lamp logo projection and automatic headlights with rain sensor.
Sport models receive many John Cooper Works cosmetic additions including an aerodynamic kit and rear spoiler, alloy wheels, sports suspension, bucket seats, steering wheel and anthracite interior headliner. Sport models are available with 1.5-litre Cooper or 2.0-litre Cooper S engines.
The Exclusive model as tested builds on the Classic model specification with upgraded 17-inch alloy wheels, chrome line exterior finish, leather upholstery, leather steering wheel, interior trim and interior chrome line finish. Exclusive models are also available with 1.5-litre Cooper or 2.0-litre Cooper S engines.
Powerplant, transmission and performance
When ordering a new MINI, you typically pick from one of three petrol variants – One, Cooper and Cooper S – followed by a trim level; Classic, Sport or Exclusive.
From 2018, the range-entry petrol MINI One is powered by a 1.5-litre three-cylinder engine (it used to be a 1.2-litre) with 102hp. Move to the Cooper, which accounts for the majority of sales and you get a punchier 136bhp variant of the same three-cylinder engine.
Topping the standard range is the four-cylinder, 2.0-litre petrol Cooper S. This offers significantly improved performance as it packs 192hp, which aids it in sprinting from 0-62mph in 6.8 seconds. A special 60 Years Edition of the Cooper S is also available, which features additional kit and bespoke cosmetic tweaks.
MINI introduced a dual-clutch DCT seven-speed automatic gearbox in 2018 to replace the older six-speed automatic, and the new gearbox is more in keeping with the MINI's sporty nature, providing smooth yet rapid gear changes – it's just a shame there are no shift paddles behind the steering wheel.
Prior to 2018, the MINI was available with Cooper D and Cooper DS diesel versions, but these were removed from the line-up after the 2018 updates.
On the road
'Handles like a go-kart', 'drives like it's on rails', 'sticks to the road like it's glued'…these are terms you'll come across in MINI reviews – and they're all true!
A MINI wouldn't be a MINI if it wasn't bursting with character or good fun to drive: fortunately, the MINI 5-door has both of these qualities in abundance. It's slightly heavier than the three-door model, but its light, accurate steering ensures the nose goes exactly where you point it. The ride is on the firm side but settles down comfortably at motorway speeds and there's very little lean in corners.
The relative lack of wind and road noise makes it feel like a very grown-up small car. Factor in strong acceleration and this is a surprisingly relaxing long-distance cruiser.
Of all the engines it's the 1.5-litre three-cylinder turbocharged petrol Cooper as tested that shines brightest, because it's quick and keen to be revved – but not so powerful that it races to unnecessary or unmanageable speeds. It really suits the character of the car – and has that sonorous 3-pot burble that sounds great.
Test week stats
Over the course my week with the MINI, I drove a total of 328 miles over a variety of M, A and B roads at an average speed of 31.1mph.  The average fuel consumption was recorded at 42.3mpg, which is 94.4% of the official 44.8mpg (combined WLTP data).
Safety
While the MINI five-door hasn't been crash-tested by Euro NCAP, the three-door MINI on which it's based scored a respectable – rather than exceptional – four out of five stars in 2014.
Its 79% adult occupant and 73% child occupant ratings were good, but it was let down by the lack of safety assistance technology on offer and only scored 66% for the protection it offered to pedestrians in the event of a crash.
The car certainly has a full range of airbags (six, to be precise), as well as three ISOFIX child-seat mounting points, plus traction control and anti-lock brakes. The optional adaptive cruise control features a collision-mitigation function, too. This attempts to prevent front-end crashes by automatically applying the brakes if it detects an imminent impact. Meanwhile, the model's new longer and higher nose protects pedestrians more effectively than before.
Any caveats?
I found the gearbox a bit notchy and while still enormous fun, the extra weight of the five-door is noticeable and for me negated some of its renowned driving thrills. A degree of sportiness has been traded for comfort, which some may appreciate.
The rear door apertures are rather narrow and some may not find this five-door as practical as they had hoped it would be.
At a little shy of £21,000 the MINI Cooper is a tad pricey when compared to most of its rivals and, while the car comes with the basics, you do have to delve into the expensive optional pack list for kit that is standard on many of its rivals.
VERDICT
Size has always mattered and the extra inches on the five-door means it's a more practical model if parking a MINI on your driveway is a must. You get a comfortable, well-built and appointed car that is practical enough to suit your work/life balance and offers relaxed cruising for those occasional intercity runs.
The mid-range Cooper is recommended over the One and Cooper S. It's the 1.5-litre turbocharged three-pot that really is the sweet spot of the range. 
Go easy on the option packs (Comfort and Navigation is recommended) as, before you know it, you've added thousands to the value of the car which you may not see a return on when it comes time to shoot it through for something else.
Because you're here and you have been, thanks for reading - WG.
Fast Facts: MINI Cooper 5dr 1.5-litre 'Exclusive'
Engine: 1.5-litre, turbocharged 134hp 3-cylinder petrol (BMW B38).
Max output: 134hp @4,500-6,500rpm / 220Nm of torque from 1,480-4,100rpm.
Transmission: Via six-speed manual gearbox to front axle.
0-62mph: 8.3 seconds.
Top speed: 129 mph.
MPG: 44.8 (WLTP combined).
Emissions: 122g CO₂/km (NEDC combined).
Fuel tank capacity: 40 litres (8.8 gallons).
Kerb weight (kg unladen): 1,260.
Warranty: 3 years. Servicing: Every 18,000 miles
Availability: Since October, 2018.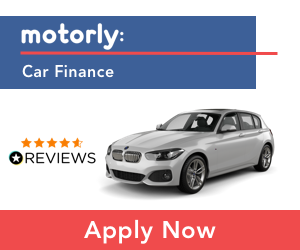 Tell us what you think!
If you enjoyed this article, please help spread the word by sharing it and leaving us a comment below. All opinions welcome and we respond to all comments, just keep it clean please.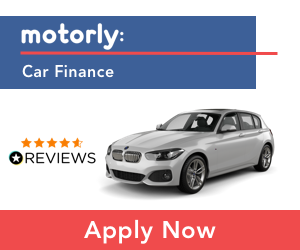 We have launched!
Your vehicles in a digital garage. MOT, Road Tax & Insurance renewal reminders!