Review: Nissan Leaf e+
Tested: Nissan LEAF e+ 62kWh in Tekna trim.
Prices: Test car RRP £35,895. As driven with options £36,820.
Nissan LEAF range starts from £27,995 (includes £3,500 Government Plug-in Grant).
It's been a long road for the Nissan LEAF. Introduced in 2011 - several months ahead of the smaller Renault Zoe - the LEAF was the first mass-market battery-only electric vehicle (BEV) and, despite other upstarts making gains in the intervening years, it remains the best-selling BEV in history with more than 460,000 units sold worldwide. The Nissan LEAF has won about every award for green cars - including the World Green Car Award - twice.
Earlier this year, Nissan delivered a redesigned and improved LEAF. The range retained the 40kWh battery model and added a newer, higher-capacity model with its 62kWh battery architecture, offering more power, more durability and more range. That new model is dubbed the e+ and is the subject of our review this week.
From being seen by many as a quirky outsider, the Nissan LEAF has become an electric force to be reckoned with – around half of all BEVs sold in the UK last year wore a Nissan badge. Now into its second generation, the LEAF continues in its quest to 'normalise' electric cars into mainstream daily culture – but does it offer enough to attract drivers away from diesel and petrol?
The test car was provided by the good chaps at Nissan UK and presented in Tekna trim, finished in 'Magnetic Red', with a two-tone 'Pearl Black' roof. In between lashings of horizontal wind-borne rain, I made a few soggy notes of all the things I liked about this second-generation Nissan LEAF.
There are many, so pop the kettle on and find a comfy sofa – this will likely borrow the next seven-or-so minutes of your day…
Any worthy rivals?
In its earlier years, rivals to the LEAF used to be few and far between and numbered little more than a handful at best. However, in recent years a plethora of car manufacturers have caught up with the LEAF and include the Renault Zoe, Hyundai Ioniq and Kona Electric, Smart ForTwo Electric, Ford Focus Electric, the KIA Soul EV and e-Niro, and Volkswagen's e-Golf and e-UP, MG ZS Electric, et al.
In an echelon above, there's also the BMW i3, Mercedes B-Class Electric Drive, Tesla Model 3, Jaguar i-Pace and Audi e-tron, plus others.
Range and charging
The standard 40kWh LEAF is capable of a maximum range of 168 miles (under the new WLTP testing regime), while the LEAF e+ claims a range of 239 miles. Battery charging won't take forever – with the smaller battery 40kWh LEAF a 50kW quick charger will give you 10-80% capacity in around 60 minutes.
The larger capacity 62kWh battery in the LEAF e+ takes around 45 minutes to charge from 20% to 80% capacity using a 50kW quick charger, but using a 6.6kW home wall charger will take around 11.5 hours to achieve a 100% charge – or comfortably overnight.
The LEAF comes with two charging cables, one for a three-pin household socket, and one for a fast charger. They're stored out of the way on each side of the boot, leaving the rest of the space clear for luggage.
The outside story
Nissan has done a complete 180 with the styling of this new LEAF. Where the first-generation advertised its electric powertrain with futuristic styling, its successor looks like an ordinary hatchback - and is all the better for it. Nissan's current house styling cues, including the 'V-Motion' grille and 'floating' roof line, are borrowed from other current Nissan models.
As with the first-generation LEAF, the charge ports are housed in the nose of the car. But this time it's discreetly hidden under a flap between the grille and bonnet edge. Visually, the e+ model is indistinguishable from the standard-range LEAF, with only discreet badging to show that you've invested in the extra range.
The inside story
The interior also carries over from the standard-range LEAF. Most of it is standard Nissan fare, meaning a rather sober, sensible design but let down by some cheap-feeling materials in the cabin's critical touch zones.
Fortunately, the overall familiarity with other Nissan models affords the LEAF a reassuringly normal feel – until, that is, you put it into 'drive'. In place of a conventional lever, there is a circular knob-like device that slides around to select drive, neutral or reverse ('park' is a button on top). The shifter carries over from the first-generation LEAF which I like. It is function-over-form-practical and becomes easy to use quickly when performing parking manoeuvres.
Like the standard-range LEAF, the e+ has a reasonably good driving position, but there is limited steering column adjustability (it tilts up and down but doesn't telescope which is somewhat of an oddity in this day and age).
The front seats are surprisingly comfortable and the car offers good outward visibility aided by a 360-degree camera system on the Tekna trim test car), despite a steeply-raked windshield and thick rear pillars.
Practicality and space
The LEAF might not look any bigger than a regular hatchback, but it's actually 110mm longer than a Ford Focus and 20mm wider than its predecessor. This means you shouldn't notice where Nissan has squeezed in the larger battery pack, which is kept low down and mostly beneath the rear seats.
It's reasonably spacious inside the LEAF, with enough room to accommodate four tall adults. Rear passengers sit a little higher owing to the batteries which are stored beneath the rear seat, which means a good view out, but also that their knees are tucked up slightly. Interior space isn't great though, with slim door pockets up front and a small tray in the centre console.
Happily, it's an easy car to get in and out of. The doors open nice and wide and the position of the seats are well-judged and are at the right height for most adults' hips to slide onto.
The extra length pays dividends when it comes to the boot because with 435/1,161 litres of space it's not only big for a BEV, it's larger than most regular family hatchbacks. In comparison, the Volkswagen e-Golf has a 341-litre boot, while the Hyundai Ioniq Electric manages 350 litres. In Tekna and e+ Tekna trim levels, the LEAF is fitted with a Bose stereo system that includes a large boot-floor mounted subwoofer, which impinges slightly on usable boot space.
Trim grades and equipment
There are three trim levels to choose from when buying a Nissan LEAF: Acenta, N-Connecta, and Tekna. There's a £1,700 price jump from the range-entry Acenta to N-Connecta, while you'll need to add around another £1,000 for the top of the range Tekna trim. The e+ model with the bigger battery pack is only available in top-spec Tekna trim as tested.
LED daytime running lights and LED tail lights are standard, as is automatic air conditioning, cruise control, electric windows, a seven-inch TFT screen, Nissan Connect navigation with an eight-inch touchscreen, and Apple CarPlay and Android Auto compatibility. There's plenty of safety equipment, too, with six airbags, intelligent emergency braking, lane departure warning, cross traffic alert and a blind spot warning.
The N-Connecta trim adds 17-inch alloy wheels, privacy glass, electric folding mirrors, part leather seats and parking sensors. Tekna includes full LED headlights, leather seats, heated seats and steering wheel, an electronic parking brake and a seven-speaker Bose audio system.
The e+ Tekna gets all the standard Tekna kit plus metallic blue front and rear bumper accents, revised suspension and 100kW rapid charging capability.
Single options fitted to the test car were Magnetic Red metallic paint (£575) and a two-tone Pearl Black roof (£350).
Powerplant, transmission and performance
As it has more performance and the same near-silent driving experience as the first-generation LEAF, few are likely to be disappointed with the latest model. It's not especially sporty, but drives better than you might expect and its e-Pedal and ECO mode are successful innovations.
The LEAF's ProPilot technology is fitted as standard in the top of the range Tekna model, but is an option on lesser-equipped models in the range. It can control the car's steering, braking and acceleration while reading road markings and monitoring the car in front. The same technology allows the car to park itself and activate emergency braking to avoid other cars and pedestrians. It's a level of technology rarely seen on cars of this price.
The 62 kWh battery pack in the LEAF e+ increases power to 214hp and cuts the 0-62mph time down to 7.3 seconds. It also raises the car's top speed from 90mph to 98mph.
Driving the LEAF e+ is a breeze, with smooth and seamless acceleration accompanied by a distant hum from the electric motor. Thanks to the nature of electric motors, there's no hesitation when you press the pedal, just an instant increase in pace.
The steering is quite light, making it well suited to urban driving, while the suspension can be slightly firm at times. The LEAF e+ Tekna as tested features slightly stiffer suspension to compensate for the additional battery weight – but is never uncomfortable.
As you'd hope from such an innovative car, Nissan's e-Pedal technology represents a real step forward in electric car control - even if it does feel quite 'aggressive' in operation. Once activated, this allows you to drive the car using just the accelerator pedal, with the conventional brakes needed only to come to a more abrupt halt when required. 
Allowing a few hours to get used to it, you gently squeeze the accelerator to speed up, and gradually reduce pressure to slow down and stop. This uses the regenerative force of the electric motor to reduce your speed, not only reducing your fatigue in traffic but also putting more energy back into the battery pack and boosting driving range.
Less aggressive in action but serving the same regenerative purpose is the new ECO button which I left activated for most of the test miles driven.
Test week stats
During the seven-day test, I drove the LEAF a total of 341 miles over mixed roads at an average speed of 24mph. The average electricity 'consumption' was recorded at 3.6 miles/kWh and the total drive-time equated to a becalmed 11hrs and 14 minutes. In addition, the LEAF's batteries received a 42-minute, 80% top-up during the test week. 
Safety
It's no surprise the new LEAF scored the full five stars when crash-tested by Euro NCAP. Nissan has a good record here, with the previous LEAF managing a top rating and models like the popular Nissan Qashqai SUV following suit.
Any caveats?
Some alternatives offer a greater driving range, more rear headroom and better quality interiors, but not one of them offer all three. Like most things in life, compromises need to be made. Personally, I don't think any of those negatives would be a deal-breaker – either individually or collectively. The Nissan LEAF isn't available on the Motability scheme either, which is a pity.
VERDICT
Given that its objective is to make electric-only driving accessible to more people, the new LEAF scores a direct hit. With a contemporary exterior design, a sensibly proportioned interior and longer driving range from the e+ variant, it isn't an EV for committed environmentalists only.
Buyers after a petrol or diesel Volkswagen Golf or Ford Focus should seriously consider the Nissan LEAF e+ BEV.
Because you're here and you have been, thanks for reading - WG.
Fast Facts: Nissan LEAF e+
Powertrain: 62kWh battery pack.
Max output: 214hp / 320Nm torque (Nm/min-1).
Transmission: Seamless electric drive via the front wheels.
0-62mph: 7.3 seconds.
Top speed: 98mph.
Emissions: Zero g/km CO2
Kerb weight: 1,731kg.
Availability: On sale since June 2019.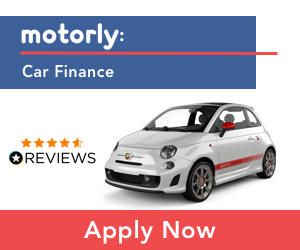 Tell us what you think!
If you enjoyed this article, please help spread the word by sharing it and leaving us a comment below. All opinions welcome and we respond to all comments, just keep it clean please.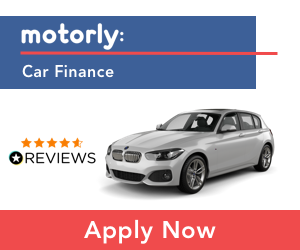 We have launched!
Your vehicles in a digital garage. MOT, Road Tax & Insurance renewal reminders!