Review: Skoda Kamiq

Tested: Skoda Kamiq SE L, 1.5-litre TSI, 148hp, DSG auto.
RR Prices: £24,630 (BIK 27%). As tested: £27,855 (see options fitted below).
Kamiq range from £18,295, which buys a 1.0-litre TSI, 94hp, 5-speed manual in S trim.
Skoda is a major player in the SUV and crossover market, thanks to its ability to build family-friendly cars that are easy to drive, well-equipped, comfortable and highly practical. Few models demonstrate this process better than the Kamiq.
The new Skoda Kamiq completes the line-up of three SUVs offered by the rapidly-growing Czech carmaker. It is the compact range-entry model in that trio, with the mid-sized Karoq and larger Kodiaq above it.
What you see is entirely new, but under the skin it's all comfortingly familiar as it shares lots of its mechanicals with the Skoda Scala and its VW Group siblings, the SEAT Arona and Volkswagen Polo and T-Cross.
Considering the success of rivals in the compact SUV arena, it's something of a surprise that Skoda has taken so long to release the Kamiq. Launched two years after the Karoq, the Kamiq follows the release of the Skoda Scala hatchback earlier in 2019. If you'd been putting off the purchase of your next car until the Kamiq arrived, it's unlikely you'll be disappointed - it's every bit as good as hoped.
Earlier this month, I had the pleasure of a week with 'MJK' – a Skoda Kamiq SE L finished in Black Magic pearl effect paint. Before it was retrieved by its rightful owners at Skoda UK PR, I made quite a few notes. Pop the kettle on and crack open the Hobnobs…
Design and exterior
The Skoda Kamiq's 4x4-inspired styling will appeal to many buyers and, just like the Karoq and Kodiaq, it comes with split-level headlights and LED daytime running lights. It rides 60mm higher than the Scala hatchback and its roof rails and faux scuff plates make it look rugged and outdoorsy. I think it's one of the smartest compact SUVs, with handsome yet inoffensive styling.
The Kamiq's attention-grabber has to be those font headlights. On the Karoq and Kodiaq, the dipped beam projectors sit just above the daytime running light strips as part of one combined unit. On the new Kamiq, though, the DRLs are above and the headlights themselves sit – separately, as it happens – just below.
The rear LED light clusters offer scrolling indicators, which move outwards, light by light, in the order of indication. It's these little factors that give the Kamiq a modern edge.
Interior
As with most new cars in the market today, you will find some harsh plastics if you look for them – usually lower down in the cabin – and that's acceptable. There are few giveaways that this is a Skoda rather than a Volkswagen – the manual handbrake is a nice 'retro' touch – but the Kamiq's cabin feels close to premium.
There are lots of soft-touch materials and I think it has the edge over the very similar SEAT Arona. Some might find the interior a little on the dull side, but you don't buy a car like this for interior flair.
To be fair, there's plenty of quality, acres of ergonomic design, little to surprise and nothing to disappoint. Upper-spec models can have digital instrument cluster dials, and all get the Czech brand's shiny smart glass-fronted centre-dash screen that sets the class standard for infotainment. The controls are intuitive, while many of the bits you'll touch are trimmed in leather or soft-touch materials.
The driver seat is positioned lower down than you might expect of a compact 'SUV', but is very comfortable, nonetheless. Rear legroom isn't of the order you'd find in the kind of Scala or Octavia family hatch model you could buy from Skoda for similar money.
Practicality and space
The Kamiq may ride on the smallest version of VW's MQB platform but there's more boot space available than many family cars from the class above. Small SUVs like this tend to be bought by young families, so it's reassuring to see that Skoda has made the Kamiq as practical as possible.
It also comes with a range of handy 'Simply Clever' features that make life easier, the most known of which is the umbrella hidden in the driver's door, but there's also an ice-scraper in the fuel filler cap, a boot light that doubles as a removable torch, and an in-built funnel where you refill the screen wash.
Having enough space for two six-footers to sit behind each other is very impressive in a car of this size, and the large windows help to make it feel airy and spacious. Buyers can spec a panoramic sunroof to flood the cabin with light, but this is certain to reduce headroom slightly. There are a few storage cubbies dotted around the cabin and each door pocket can hold a large water bottle.
In a reverse of the norm, the Kamiq prioritises interior space over outright luggage space. At 400 litres, it may not have as much boot space as the Renault Captur, but it equals the SEAT Arona and is even bigger than many family hatchbacks including the Ford Focus, Volkswagen Golf, Mazda3 and Mercedes A-Class.
Lay the 60:40 split-folding seats flat and you'll free up 1,395 litres. That's only 15 litres shy of the Scala, and a useful 125 litres more than the outgoing Golf with its seats folded. A variable boot floor is available, meaning you can eliminate the load lip and have a flat floor to carry bulky items.
Trim grades and equipment
Trim levels are typical for Skoda, and they mirror those of the Scala: S, SE, SE L and the sportier-looking Monte Carlo range-topper.
All models come with LED lights, alloy wheels, air-con, touchscreen infotainment and DAB radio. You'll want to move up to SE for automatic control of the headlights and wipers and a bigger media screen with Apple CarPlay and Android Auto connectivity.
SE L is more luxury-focused with micro suede upholstery, keyless entry and ignition and gloss black interior trim, while the Monte Carlo features black exterior detailing, a panoramic roof, dark alloy wheels and LED ambient lighting in red.
Options fitted to 'MJK'
The test car arrived with the following options factory fitted: 18-inch 'Vega' alloy wheels (£420), front and rear parking sensors (£360), full LED headlights with adaptive front light system, scrolling indicators, cornering function and fog lights (£1,050), high beam control (£225), Skoda sound system (£525), sports chassis control (£495), space-saver spare wheel (£150). Total value: £3,225.
Engines and transmissions
Because the Kamiq rides on Volkswagen Group's MQB AO architecture which is shared with most smaller SEATs, Skodas, Audis and VWs, it has a straightforward torsion beam rear suspension on the lesser grades and all-independent suspension on pricier versions. However, if you're looking for an all-wheel drive Kamiq, there isn't one as it's strictly front-wheel drive only.
Skoda SUVs generally ride more softly than their SEAT, Audi and Volkswagen cousins, and it's very much the case with the new Kamiq, although it still feels nicely balanced and almost as sporty as a SEAT Arona. This would explain why the Kamiq is optionally available with Sport Chassis Control, which gets adjustable dampers and a 10mm lower ride height, while remaining impressively comfortable at other times.
There is little to surprise in the Kamiq's engine line-up, with a pair of 1.0-litre TSI petrols (95 and 115hp) as well as the 1.5-litre TSI Evo developing 150hp (as tested). If you want diesel, the 1.6-litre TDI in 115hp form is also offered. There's a choice of six-speed manual and seven-speed DSG gearboxes available depending on the engine configuration.
On the road
Whilst few compact SUVs are designed to be really good to drive – with the exception of the Mazda CX-3 and SEAT Arona being exceptional in this regard – the Skoda Kamiq doesn't fall far behind and is certainly better than most.
Despite picking up surface imperfections through the wheel and not being quite as soft as the Volkswagen T-Cross, ride comfort improves with speed and even motorway driving becomes very smooth and comfortable. The softer suspension setup smooths out harsh bumps in the road and even the large 18inch wheels on the test car did little to make the Kamiq less comfortable.
There are three driving modes from which to choose; Eco, Normal and Sport, with Sport mode adding weight to the steering. The Kamiq doesn't sway around as much through faster corners and is rather agile, even more so when the (optional) Sport Chassis Control suspension is set to Sport Mode.
Steering is perhaps a tad too light but doesn't sacrifice accuracy, navigating town driving with ease but wouldn't be out a place on twisty B-roads, either.
The test car was fitted with the 150hp 1.5-litre EVO petrol engine and was well paired with the seven-speed DSG automatic 'box. My only criticism would be turbo-lag when pulling out of a junction. Apply the accelerator in a normal controlled fashion and a tangible hesitance is followed by a palpable rush of power as the turbo kicks in and applies unnecessary wheel spin. It can catch you out like that…often.
Off the road
No. With its front-wheel drive set-up, the Kamiq is well suited to a spot of mild greenlaning at best. Those seeking any degree of off-road ability had better look elsewhere.
Test week stats
During the test week, a total of 251 miles were driven over mixed – and storm-ravaged – roads at an average speed of 27mph, with 09:22hrs of driving time. While no attempt was made at being economical, the average fuel consumption was recorded at 44.7mpg, which exceeded the official 38.2 - 43.5mpg (WLTP combined) by 2.7%.
Safety
Because the Skoda Kamiq is so heavily based on its Scala sibling, it's no surprise it has received the same five-star Euro NCAP rating. Its range of standard safety features includes automatic city braking and driver aids that stop you from drifting out of lane. There is plenty more safety tech available on the options list - like rear cross-traffic alert and blind-spot monitoring.
VERDICT
The Skoda Kamiq is a very practical and sensible car that does exactly what it needs to do to compete with the best of the best in the range. It's family-friendly, comfortable, well-built and never feels like it would do anything unexpected.
For those who simply want spacious yet modern family transport that's wrapped up in a compact, affordable package, then you'd do well to take a closer look at Skoda's newest SUV pup.
Because you're here and you have been, thanks for reading - WG.
Skoda Kamiq timeline
2019: March – world premiere at the Geneva Motor Show.
2019: September – order books opened.
2019: November – first deliveries to retail network.
Key Facts: Skoda Kamiq SE L, 1.5-litre TSI, 148hp, DSG auto
Engine: 1.5-litre, turbocharged 4-cylinder petrol with cylinder deactivation technology
Max output: 148hp @5,000rpm / 250Nm of torque from 1,500 - 3,500.
Transmission: Via a seven-speed dual clutch (DSG) automatic to front axle.
Acceleration: 0-62mph: 8.4 seconds.
Top speed: 131 mph.
MPG: 38.2 - 43.5 (WLTP combined).
Emissions: 116g CO₂/km (NEDCeq).
Fuel tank capacity: 50 litres.
Kerb weight: 1,208kg.
Towing capacity: 1,250kg braked / 630kg unbraked.
Warranty: 3 years/60,000 miles. 12-year body protection.
Servicing: Every 18,600 miles or 24 months.
VED Band: G. Insurance Group: 17E.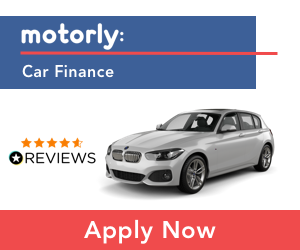 Tell us what you think!
If you enjoyed this article, please help spread the word by sharing it and leaving us a comment below. All opinions welcome and we respond to all comments, just keep it clean please.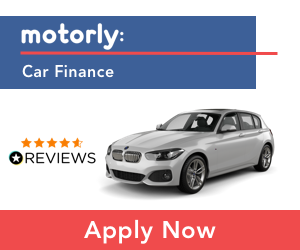 We have launched!
Your vehicles in a digital garage. MOT, Road Tax & Insurance renewal reminders!