Review: Subaru Forester e-Boxer MHEV
Tested: Subaru Forester 2.0i e-Boxer Mild Hybrid EV Lineartronic, in XE Premium specification.
RRP £39,885 as tested, including 'Horizon Blue Pearl' paint.
Subaru Forester e-Boxer starts from £36,335 for the 2.0i XE Lineartronic.
The trusty, hard-working Forester has come a long way since it first appeared on our shores in 1997. This new fifth-generation model is 20mm wider and 30mm longer than the outgoing variant and the increased exterior dimensions provide more space inside and, in particular, more rear legroom.
Following the bizarre first half of 2020, the state of play is beginning to resume in my line of work and I recently spent a week with BX69 LDF, presented in XE Premium trim and finished in 'Horizon Blue Pearl. The car was supplied by Subaru UKPR from their press fleet.
2020 updates
On the outside, this new Subaru Forester e-Boxer (to give it its full name) might closely resemble the previous iteration, but the 2020 variant has been revisited from the ground up. There's a new SGP (Subaru Global Platform) chassis designed to accommodate batteries without negating previous interior space.
Updates over the old Forester are very subtle, but park the two side by side and the more astute will notice the more upright grille, revised front bumper and the black contrast tailgate on the hybrid e-Boxer.
It has more metal on show and a little less glass for a bolder look. The long, overhanging nose might look familiar, but the conservative styling is reinforced by silvered plastic and chrome highlights dotted around the exterior.
The new SGP platform affords the quirky Japanese estate/SUV several advantages; it simplifies production, increases body rigidity (by a whopping 40 per cent) and the car's larger dimensions increases rear legroom by 30mm.
While Subaru isn't (at least not yet) going as far as offering an all-electric or plug-in hybrid models, it's making a bold statement by selling the new Forester in the UK solely as a 2.0-litre petrol combined with an electric motor. 
Interior
Inside, there are soft-touch leather and premium-looking materials on show, with the cheaper-looking plastics lower down in the cabin. Function buttons have a budget-like tangibility to them and are finished in gloss black, rendering them barely distinguishable on a sunny day thanks to the reflections from them.
However, it's all well laid out and easy to use once you know what you're looking for and, if you know your Japanese cars, the dash has a distinct old-school Japanese look about it, which many will like.
Thanks to its boxy shape and the extended wheelbase, there's absolutely loads of space, particularly in terms of headroom. Rear seat passengers are well looked after and average-sized parents with small ones in car seats in the rear won't have their backs kicked too much either.
The rear door openings have been made more vertical than in its predecessor, specifically to improve access for parents with younger children and their associated child seats. The opening is wider, too, allowing you to stand on the sill to reach the roof rack more easily.
Boot space and towing
The new Forester e-Boxer features a quicker-closing powered tailgate and slightly larger boot space of 520 litres with the rear seat backs in the upright position. However, collapse row two and a cavernous 1,779 litres becomes available. The load area has been redesigned to enable golf bags to fit across the width of the load bay and not just diagonally.
Practical details elsewhere include a washer jet to keep the lens of the rear-view parking camera clean, while the powered tailgate also has a button to lock the vehicle after it's been closed.
Trim grades and equipment 
In the UK, the Subaru Forester e-Boxer is offered in just two variants, both using the same powertrain. The entry-level XE is priced at £36,335 and includes 17-inch alloy wheels, Apple CarPlay and Android Auto, heated front seats with electric adjustment, parking cameras, keyless entry and lots more.
The higher-spec XE Premium tested here adds larger 18-inch alloys, full leather upholstery, satnav, an electrically operated tailgate, a large sunroof, heated rear seats and a heated steering wheel. It costs €39,335.
Drivetrain, performance and drive
There is just the one power and drivetrain combination offered on the 2020 Subaru Forester e-Boxer – a flat, four-cylinder 'boxer' engine, assisted by a small electric motor. Power is sent via Subaru's Lineartronic CVT transmission to all four wheels via Subaru's Symmetrical All-Wheel-Drive system.
The 'boxer' engine offers 150hp and 194Nm of torque, and the electric motor contributes just 17hp and 65Nm. The combination offers reasonable performance of 0-62mph in 11.8 seconds, peaking at 117mph.
The adoption of mild hybrid technology is in part because Subaru has been shifting away from its mix of petrol and diesel engines since 2018, as its existing technical relationship with Toyota means it has been able to tweak new vehicle platforms to suit electrification.
There will be no full hybrid or plug-in version offered, as Subaru claims those configurations would sacrifice too much in the way of weight, complexity, towing capability and packaging on the existing platform.
On the road
The fitting of mild hybrid hardware has added 110kg to the new Forester's kerb weight, but – with 50kg of it placed on the front of the car and 60kg at the rear – the Subaru is still neatly balanced.
Out on the road, the car wallows less through the twisty bits thanks to firmer suspension and is more composed than the outgoing model. However, it does feel heavier and is less fun and involving. This is admittedly likely to prove irrelevant for the majority of buyers, especially as 44 per cent of Subaru's sales were to new buyers last year – with off-roading and safety at the top of their agenda.
Fortunately, the ride quality has improved over the outgoing model – despite the stiffer set-up – with thudding bumps now better isolated from the cabin. There's more grip on offer as well but, as the steering is so light, there's still little indication of what's going on at the front, which has a tendency to negate any enjoyment the e-Forester may have offered.
EV mild hybrid
The e-Boxer's 118V battery is so small that it can only manage around a mile of all-electric range at speeds of up to 25mph. Because there's no EV-only button, you'll find yourself engaging the internal combustion engine if you attempt even a butterfly's breath of effort to the accelerator pedal.
While still self-charging, this is no 48-volt Jalfrezi hybrid, more like an ultra-mild Korma hybrid – both equally as pointless. To be fair, if you think of it as an effective start/stop system, you'll both get along just fine.
Off the road
On the rough-road front, the Forester's 220mm of ground clearance allows it to deal with some light to medium off-roading, and the assistance provided by the electric motor certainly delivers a more relaxed experience. The instantaneous, smooth torque delivery means you don't have to work the engine and transmission as hard as before, leaving you to crawl through arduous terrain in relative silence.
The new off-road drive mode helps here. It's named X-mode and helps provide instant torque delivery to the driven wheels from stationary, rather than the 2.5mph at which it would usually kick in on the road.
The CVT gearbox is admittedly slower to respond compared to its rivals when asked to work hard, but the instant torque availability from the electric motor does negate some of this by providing a slight boost to improve in-gear acceleration and low-speed off-roading.
Unlike some plug-in or full hybrid alternatives, there is no button to force the Forester to save its battery power or drive it in pure electric mode. However, if you have enough stored electric power (and is seems I never did), the motor is said to propel the Subaru up to 25mph before the engine kicks in.
Test week stats
During the test week, a total of 322 miles were driven over mixed roads at an average speed of 28.8mph, with 11:06 hours of driving time. While no attempt was made at frugality, the average fuel consumption was recorded at 37.2mpg, which exceeded the official 34.7mpg (WLTP) by some seven per cent.
Safety and reliability
In December 2019, the 2020 Subaru Forester e-Boxer scored the maximum of five stars in a series of gruelling crash tests performed by crash safety experts Euro NCAP.
Both XE and XE Premium models are fitted with a wide range of safety technology as standard. This includes Subaru's EyeSight system, automatic reverse braking and a facial recognition driver monitoring system – the latter being included for the first time on any Subaru.
Subaru's EyeSight safety system includes adaptive cruise control, pre-collision braking, pre-collision throttle management, lane sway and departure warning, lane keep assist and lead vehicle start alert for the ACC. While that may sound like a lot, nothing is too intrusive in daily driving and there's a strong sense that you'd only notice the systems at the point of truly needing them.
SUMMARY
The Subaru Forester e-Boxer is a tough car on which to deliver a defining verdict. On the one hand, it's very likeable, offering a comfortable driving experience, plenty of space and loads of on-board equipment, especially in the 'XE Premium' trim test car.
However, it's hard to ignore the rather pointless attempt at electrification, which does little to improve fuel economy, or push the Forester into a lower tax bracket. There are rivals that do and therefore make a better self-charging hybrid case for themselves.
Still, if you need something rugged and practical with a good degree of off-road capability, the Forester – as always – is well worth a look.
Subaru Forester e-Boxer timeline:
2019: March – First revealed at the Geneva Motor Show.
2019: November – order books opened.
2020: February – first deliveries to retail network.
Key Facts:
Powertrain: Front-mounted, 2.0i horizontally-opposed 4-cylinder petrol engine, AWD.
Mild-hybrid system: Lithium-ion battery and small electric motor. 
Combined output: 164hp / 262Nm of torque.
Transmission: Single-speed CVT to both axles.
Acceleration: 0-62mph: 11.8 seconds.
Top speed: 117 mph.
MPG: 34.7 (combined WLTP).
Fuel tank capacity: 48 litres (approx. 360 miles).
Emissions: 154 CO₂/km.
Kerb weight: 1,687kg.
Luggage capacity: 520 / 1,779 litres.
Towing weight (braked): 1,879 kg.
Roof luggage weight: 80kg.
Servicing: 12 months / 12,000 miles.
Warranty: 3 years / 60,000 miles.
Annual VED: £140.
Euro NCAP safety rating: 5/5.
Insurance group: 19-20.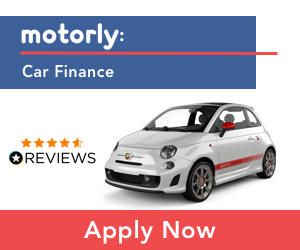 Tell us what you think!
If you enjoyed this article, please help spread the word by sharing it and leaving us a comment below. All opinions welcome and we respond to all comments, just keep it clean please.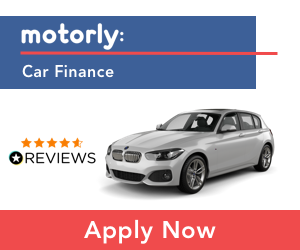 We have launched!
Your vehicles in a digital garage. MOT, Road Tax & Insurance renewal reminders!