Review: Subaru Impreza
Tested: Subaru Impreza 1.6 SE Lineartronic AWD.
RRP £26,665.
The first thing that might spring to mind when you think of the Subaru Impreza is its rally heritage – which is fair enough when it wore the famous WRX moniker (World Rally eXperimental). Fortunately, this one doesn't. What it is, is a good, contemporary, safety-focused family hatchback which does everything expected of it, while simultaneously failing to excel in any particular area.
The fifth-generation Impreza no longer carries the iconic WRX logo – at least in the UK. Instead, this inoffensive and honest hatchback is the only place where you'll find the Impreza badge. It also retains a few characteristics of the old model, such as Subaru's Symmetrical All-Wheel-Drive set up that is now standard in every new Subaru bar the sporty BRZ two-door coupe (itself a sister model to the Toyota GT86).
Exterior
On the outside, the Impreza looks sharp, modern and well-designed, let down perhaps by an underwhelming rear end. The tail light clusters and boot design seem a little off and the test car had a tow bar which I found rather superfluous given that the uninspiring 1.6-litre naturally aspirated petrol engine only produces 112hp and around 150Nm of torque – giving it just about enough power to tow an empty wheeIie bin.
That aside, the current Impreza is a handsome looking car with a nicely aggressive look to its front end, some nice sharp lines and decent size doors.
Interior
A major criticism of the previous Subaru Impreza was the disappointing quality of its interior, but the current model is a noteworthy improvement. Mind you, European rivals set the bar quite high and the Japanese car doesn't topple the Volkswagen Golf as the undisputed leader when it comes to family hatchback interior quality.
Comfort too, has made forward strides with more space in the front and rear and a smooth ride that eclipses the Mk4 Impreza, despite the car's keenness for corners. The trouble is that the ride still isn't as comfortable as that of the VW Golf.
For the driver, the dials are clear and flank a central digital information display, while the eight-inch touchscreen infotainment system is mounted high for good access and visibility. There's an additional high-mounted central colour display that shows additional driving information, clock and climate control settings.
Most drivers will have plenty of room to adopt a comfortable position behind the wheel, while front-seat passengers aren't left wanting for legroom.
The same is true in the rear, where most occupants will find enough headroom thanks to a recess carved into the roof lining, while the Impreza's generous wheelbase means all but the most long-legged adults will be comfortable.
Decent everyday practicality means the Impreza sits well among the rugged estate cars and SUVs that make up the rest of the Subaru range. It also complements its stablemates when it comes to dealing with foul weather conditions and poorly surfaced roads – a customary Subaru forte.
Boot space
Maximum luggage capacity is up just 5 litres over the previous model, but the Impreza can only muster 385 litres of boot space. For comparison, the new Golf has a 380-litre boot, while the Honda Civic offers 487 litres. However, few cars rival the Skoda Octavia hatchback, in which you'll find a cavernous 590-litre boot.
The Impreza's 60/40 split-folding rear seats lie flat when folded down and are operated via levers next to the headrests. Doing so reveals a practical 1,310 litres of luggage area. 
Trim grade and equipment
With only one SE trim level, every Impreza has the same high level of standard equipment. Despite the large central touchscreen, the infotainment screen has no native satnav capability, but standard Android Auto and Apple CarPlay mean you can use the navigation system on your phone.
17-inch alloy wheels are standard, as are cruise control, a reversing camera, LED headlamps and wipers, dual-zone climate control and heated front seats.
Autonomous emergency braking – controlled by Subaru's 'EyeSight' technology – is among a long list of standard safety features which also includes lane-changing assistance, rear cross-traffic alert and auto-dipping headlights.
Other than a choice of paint colours, no optional extras are available for the Impreza.
Engine and drivetrain
…and here is the Impreza's Achilles heel. The offered combination of the 1.6-litre engine and transmission is not optimal, with just 112hp and 150Nm of torque from the normally-aspirated flat four. Opt for some brisk acceleration and your reward is an uncouth drone from the stepless CVT transmission and it's a racket that hangs around longer than you'd like it to, noting the thoroughly lethargic 12.4-second 0-62mph time.
This isn't a light car at 1,376kg, so the upshot of regular calls for power is less than brilliant fuel economy. The quoted WLTP average is 35.9mpg, but in reality I achieved a little more than 32mpg average over the 381 test miles during the week.
On the road
Better news here…this time round, Subaru has reinforced the bodywork to make much stiffer than before, while the suspension has been redesigned for a ride height that's 5mm lower.
These efforts have paid off: the car leans only a little during enthusiastic cornering, encouraged by nicely weighted steering and huge reserves of grip from its four-wheel-drive system – a package the brand has been perfecting since 1972.
This is a 'proper' four-wheel drive layout - by which I mean a set-up that constantly shunts power to each wheel, rather than, as with cheaper systems, simply reacting when the front wheels slip.
Safety
The Impreza returned the highest-ever score in Japanese crash-testing and Euro NCAP, our equivalent body in Europe, have also been impressed. It scored five stars overall when last tested in 2017.
The Impreza's stiff body bodes well for crash tests, but an impressive roster of standard safety features mitigates the likelihood of an impact occurring in the first place. Subaru is proud of its EyeSight technology, which scans the road ahead to identify lane markings, pedestrians and bikes as well as other vehicles, activating autonomous emergency braking or lane-keeping assistance where appropriate.
Blind-spot monitoring is standard, as is rear cross-traffic alert and auto-dipping headlights Meanwhile, a reversing camera helps to reduce the risk of low-speed car-park impacts, while hill-start assist makes life easier when pulling away on steep gradients.
VERDICT
The current Subaru Impreza is far from a bad car – the handling and chassis are probably the best you're going to get from a hatchback, but the CVT transmission and power deficit from the 1.6 engine make it a bit of an odd-ball.
In removing the 2.0-litre engine option, no manual transmission and no affordable, base-specification version, the current Impreza is probably not going to bring Subaru the mainstream appeal it so desperately needs in the UK.
Likelihood is that the car will continue to be bought by folk who trust the brand, trust the cars and genuinely need the all-weather capability afforded by the impressive all-wheel drive system. And if you're one of those, you'll like Impreza as much as ever.
Subaru Impreza timeline
2017: July – Current model unveiled.
2017: September – Order books open.
2018: January – First customer deliveries to Subaru retail network.
Key Facts: Subaru Impreza
Engine: 1.6-litre, 4-cylinder, naturally aspirated.
Max output: 114hp / 150Nm of torque.
Transmission: Stepped CVT (constantly variable transmission).
Acceleration: 0-62mph: 12.4 seconds.
Top speed: 112 mph.
MPG: 35.9 (WLTP combined).
Emissions: 177g CO₂/km.
Fuel tank capacity: 50 litres.
Kerb weight: 1,376kg.
Towing capacity: N/A.
Luggage capacity (row 2 seatbacks up/down): 380 / 1,310 litres.
Warranty: 5 years/100,000 miles.
Servicing: 12 months or 12,000 miles.
Insurance group: 12.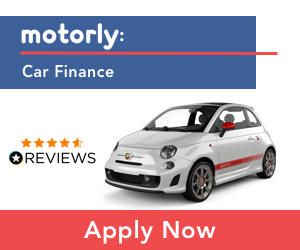 Tell us what you think!
If you enjoyed this article, please help spread the word by sharing it and leaving us a comment below. All opinions welcome and we respond to all comments, just keep it clean please.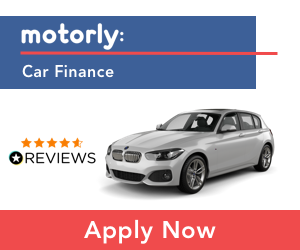 We have launched!
Your vehicles in a digital garage. MOT, Road Tax & Insurance renewal reminders!