Review: Vauxhall Grandland X Hybrid4
Tested: VA69 MDX is a Grandland X Hybrid4, petrol auto in 'Ultimate Nav' specification.
RRP £46,650 as driven. Model starts from £36,790 (Business Edition Nav Premium).
The Vauxhall Grandland X Hybrid (2WD) and Hybrid4 (AWD) are the plug-in hybrid (PHEV) versions of the Grandland X, a mid-sized SUV introduced in 2017 as a replacement for the ageing Antara. Here, I take a closer look at the Hybrid4 driven at its UK media launch.
One of the first models launched by Vauxhall following its takeover by the French PSA Group, the Grandland X Hybrid4 shares its EMP2 chassis and other components with the Peugeot 3008, which also features a PHEV variant.
Interior
Inside, there is little change from the regular Grandland X apart from a few PHEV-oriented inclusions in the infotainment screen and instrument cluster in front of the driver.
As this is the brand's flagship SUV, you get a high driving position, a good view out, an appealingly imposing stance and sufficiently desirable looks to match the competition. The Grandland X's dashboard design will be familiar to anyone who's sat in the latest Insignia or Astra, so it's a plainly styled – if well-built and ergonomically sound – place to spend some lengthy road-time.
Practicality and space
The Grandland X is a thoroughly sensible car. Sure, some rivals are perhaps more glamorous, but once the showroom experience is over and you're making yet another trip to your local recycling centre or collecting a twice-removed aunt from the bus station, it will dawn on you why you chose the Vauxhall.
There are two generously sized cup-holders next to the central armrest, a wireless charging spot for your phone in the central cubby, a reasonable glovebox, decent door bins and a pleasant sense of space. And while the front seats don't provide a huge amount of lateral support, you're unlikely to notice this unless you're cornering hard – which is not the Grandland X's raison d'être.
Space in the rear is worthy of special mention with excellent leg, head and shoulder room. However, boot space of 380 litres in the Hybrid4 is much less than the 514 litres in the regular Grandland X, but this is mainly down to the lack of an underfloor compartment, so it shouldn't be a big problem day-to-day. Fold the back seats down and space increases to 1,528 litres.
Trim grades and equipment
Four trim levels are available on the Hybrid4 – Business Edition Nav Premium (£36,790), SRi Nav (£41,500), Elite Nav (£43,400) and top-spec Ultimate Nav as driven (£46,650) – the muddy red one pictured.
Standard equipment is impressive and includes an eight-inch touchscreen with satellite navigation, front and rear parking sensors, blind spot monitoring and climate control. SRi Nav features traffic sign recognition and rides on smaller 18-inch alloy wheels for improved comfort.
Elite Nav brings heated seats, ambient interior lighting and a fixed panoramic sunroof, while flagship Ultimate Nav versions bring a whole host of extra hit – including a premium sound system, park assist, a panoramic parking camera and keyless entry/start, to name but a few luxuries.
Hybrid4 engine and transmission
Combining a pleasantly punchy 197hp turbocharged 1.6-litre petrol engine and two electric motors (one for each axle), the all-wheel-drive Hybrid4 produces a muscular 296hp and 520Nm of torque in total and gets from 0-62mph in just 5.9 seconds, making it the quickest car Vauxhall currently sells. To put that in to perspective, that's quicker than a Volkswagen Golf GTi.
You can drive the Grandland X Hybrid4 in four pre-set driving modes. The Hybrid mode will automatically put the vehicle in its most efficient method of propulsion. For instance, it will switch to EV mode when reaching a city centre. There's a Sport mode that enables more dynamic driving combining both the petrol engine and the electric motors. However, this mode won't be as efficient as EV or Hybrid. Finally, there's an AWD mode that activates the electrified rear axle for maximum traction.
You can also use the e-Save function to reserve battery power for six or 12 miles to ensure you can run in electric-only form in low emission zones. When running solely on battery power, there's a small blue light on the rear-view mirror – but only visible from the outside – to tell others you're in zero emission mode.
Power is sent to both axles via a conventional eight-speed automatic gearbox and not one of those CVT noise-generators. The exact same powertrain is also used in the DS 7 Crossback E-Tense and the Peugeot 3008 Hybrid4.
It's also the cleanest powertrain thanks to combined emissions of 34g/km for this model, with the 2WD hybrid version emitting 35g/km. On a WLTP-tested average fuel cycle, the Hybrid4 offers 204mpg (2WD 192mpg) – but not if you deploy Sport mode with some degree of frequency.
Either way, they are impressive figures and bode well for keeping taxation at a manageable level and to help offset the rather optimistic pricing structure.
Charging
The Vauxhall Grandland X Hybrid4 isn't available with fast- or rapid-charging technology. As standard, the SUV comes with a 3.7kW on-board charger, while a 7.4kW version is available as an option.
Using the latter, Vauxhall says the Grandland X Hybrid4 will charge in 'less than two hours' from a home wallbox of the same speed. In addition, Grandland X Hybrid4 buyers get six months' free membership of the Polar Plus public charging network.
On the road
The Grandland X Hybrid4 pulls away from cold in EV mode, unless the outside temperature has dropped and the system reckons the battery needs a bit of warming up to be at its most efficient. On our chilly drive at the end of February (it had snowed an hour before setting off), the all-electric mode gave smooth, serene progress with strong acceleration when needed to join faster flowing traffic.
When the 1.6-litre turbo petrol engine cuts in, it's all but imperceptible and remains impressively refined at all speeds. The eight-speed auto is equally good at gliding through its gears with no obvious interruptions. You can also sense the 1,800kg mass as you slow when approaching a bend, with the regenerative braking helping to recoup power to the battery.
As is usual with hybrid cars, the suspension is strengthened in an attempt to offset battery weight. How delicately the engineers get that balance right is a defining factor in ride comfort. The ride is a little firmer in the Hybrid4 than other Grandland X models, but otherwise it's much the same and the engineers are to be commended.
In Sport mode it's certainly quick in a straight line, but to be fair this is not a car you'll relish driving on a twisty country road. The suspension setup isn't bad but the light steering and automatic gearbox hardly encourage enthusiastic driving, and it's obvious you're in a fairly tall SUV.
Toting up the sums to see if the Vauxhall is best for you will depend to some extent on the type of driving for which you use it.
As a plug-in hybrid with an electric-only range of up to 35 miles, the Grandland X Hybrid4 could potentially be driven without ever consuming a drop of petrol. Vauxhall says they chose this powertrain set-up as 80% of commutes fall within that 35-mile range and the petrol engine negates any anxiety about longer drives.
Off the road
While the Grandland X Hybrid4 does have four-wheel-drive, it is not an all-out off-roader and is more suited to a spot of muddy green-laning. I drove the car over boggy conditions on a special course in Windsor Great Park. It felt sure-footed and was never in any danger of getting stuck in the mud, even on ordinary road tyres.
Safety
The Hybrid2 and Hybrid4 versions of the Grandland X have not been specifically tested by crash-test boffins Euro NCAP. However, the regular petrol and diesel versions have and secured the full five stars when it was assessed back in 2017.
This is thanks in part to the fact that every Grandland X gets forward collision alert, autonomous emergency braking, lane-keeping assistance and a driver drowsiness detection system. In addition, there is keyless entry, high-beam assistance and rear parking sensors.
SUMMARY
The Grandland X Hybrid4 is Vauxhall's first plug-in SUV. It's far from perfect, but is not without a good degree of Greta Thunberg appeal. It presents as a practical, no-nonsense family SUV with the potential for rock-bottom running costs, but the 296hp and 0-60mph time of 5.9 seconds is pleasingly bonkers for a family SUV.
The interior is functional and logically laid out and if you spend most of your time ferrying the children to school or running short errands – with the ability to charge regularly in between – then Vauxhall's first plug-in hybrid is a rational choice.
2020 Vauxhall Grandland X Hybrid4 timeline:
2019: May Model reveal.
2020: January UK model line-up and prices announced, order books open.
2020: February UK media launch, first deliveries to retail network.
Key Facts (VA69 MDX):
Engine: Front-mounted 1.6-litre 4-cyl turbocharged petrol, with an electric motor on each axle.
Power output: 296hp / 520Nm.
Transmission: Eight-speed conventional automatic gearbox.
Acceleration: 0-62mph: 5.9 seconds.
Top speed: 146 mph.
MPG: 204 (combined WLTP).
Fuel tank capacity: 43 litres.
Emissions/EURO Class: 34 CO₂/km (EURO 6.3).
First year VED: £0, thereafter £150.
BiK 10% (2020/21).
Kerb weight: 1,775kg.
Luggage capacity: 380/1,528 litres.
Towing weight (braked): 1,250 kg.
Roof luggage weight: 100kg.
Warranty: 3 years/60,000 miles.
Roadside assistance: 8 years / 100,000 miles.
Insurance group: 32E.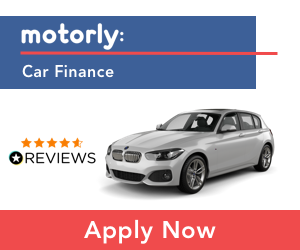 Tell us what you think!
If you enjoyed this article, please help spread the word by sharing it and leaving us a comment below. All opinions welcome and we respond to all comments, just keep it clean please.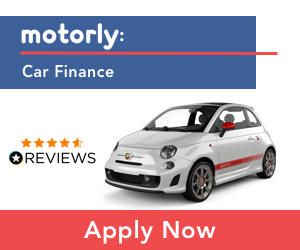 We have launched!
Your vehicles in a digital garage. MOT, Road Tax & Insurance renewal reminders!