Review: Volvo V90 Cross Country
Regular V90 starts from £40,610
V90 Cross Country from £47,860.
The formula to make large estates more appealing to an SUV-blinkered market isn't exactly rocket science.
Take a 'regular' estate – in this case the very likeable Volvo V90 – add a few centimetres of ground clearance (six and a half, actually), bolt on a tasteful helping of exterior plastic cladding in all the appropriate places, add a handsome pair of front and rear aluminium skid plates and, voila!, your estate is instantly more desirable.
It's a blueprint that Volvo has deployed for its Cross Country model line for more than 20 years and, after spending some time with the 2020 V90 Cross Country, I confess to be somewhat smitten.
In the intervening years, rival manufacturers have adopted that formula, including Audi's A6 Allroad (from £54,360), Merc's E-Class All-Terrain (from £65,945) and, perhaps, Subaru's Outback (from £33,770) and e-Forester (from £36,335). The Volvo Cross Country is priced from £47,860.
I recently enjoyed a couple of weeks with KN69 WDO, much of which was spent pootling around southern and central Wales with the family and our rescue dogs. 'WDO' is a 'D5 PowerPulse AWD Cross Country Plus' variant, with a blond/charcoal leather-clad interior, finished in Maple Brown…
Exterior design
Three people are entirely responsible for Volvo's drive towards its current ultra-cool design look and feel. Thomas Ingenlath is Volvo's long-time chief design officer (and now CEO of the brand's EV subsidiary, Polestar), Robin Page is head of Volvo design, and Maximilian Missoni oversees exterior design.
In a rare case of healthy designer egos not getting in the way of a positive outcome, this trio has developed a classically simple, 'Scandi-lite' approach combining echoes of Volvos past, like the large grille, complete with 'Iron Mark' logo, and current signature elements including the dramatic 'Thor's Hammer' LED headlights and lengthy tail-light clusters.
The Cross Country brown-roady bit comes courtesy of charcoal grey wheel arch covers, with the same shade applied to the window glass surrounds, front air vents, side skirts and lower section of the rear bumper.
Interior
Volvo has got its interiors pretty much spot-on at the moment and the V90 Cross Country is no exception. Drop into one of the incredibly comfy seats and you're wrapped in a welcoming mix of light colours and premium materials, including matte woods. It's a very nice place to be, especially if you've got a long drive ahead of you. Rear visibility could be better, but rear parking sensors and camera are standard, and also comes with a handy 360-degree 'overhead' camera that's a huge help when parking.
With a definite twist of Scandi design, the centre console is both smart and modern, and as in other new Volvos is dominated by a large, portrait-orientated nine-inch touchscreen display.
Pretty much every facet of the car is controlled from this display – even remotely dropping the rear seat headrests to aid rear visibility – and the overall user experience is excellent considering, with only a few minor niggles. For example, some controls or settings are slow to react (if at all) and require a couple of presses or a firmer finger press of the screen to access. The minimalist design also means there are no dedicated controls for climate control, and adjusting these settings requires a bit of a fiddly flicking of the touchscreen. 
There are Apple CarPlay and Android Auto options, with both integrating very well into the Volvo's Sensus infotainment system, along with two USB ports. 
The V90 Cross Country sports a 14-speaker 600W sound system from Harman Kardon as standard, while for the serious music aficionado there's a punchy 18-speaker Bowers & Wilkins system that delivers 1,400W – as fitted to 'WDO'.
Practicality and space
Adding to its credentials as a real alternative to a traditional SUV, the Volvo V90 Cross Country is a seriously practical machine. It matches the conventional V90 estate for load space – there are 560 litres for luggage, expanding to 1,526 litres if you fold the 60:40-split rear seats flat.
The size and practical nature of the boot means that most won't need to drop the seats very often, and the Cross Country will comfortably accommodate a family of four, even if every member is six feet tall. There's room for a fifth, too, in the centre rear seat, although there's a hump in the floor that limits foot space, making this seat most comfortable for children.
Cross Country equipment
Unlike the regular Volvo V90, the Cross Country exists as a top-end, standalone model. There are no trim levels, only an options list – and you shouldn't need to raid that too extensively, either. All have a sophisticated infotainment system with interactive Bluetooth music streaming, together with satnav and LED headlamps. As per the regular V90, the Cross Country is in no way lacking safety kit or driver assistance tech.
There's a £550 option to replace the black side cladding with body-coloured material, but I rather liked the robust looks of the Cross Country as it was. You're better off putting your money into a road trip to make full use of what the Volvo can do. The same goes for the £950 optional rear air suspension, which cushions the ride admirably, but can't contain the sharp jolts that are sent through the car's structure when those big alloy wheels hit potholes or expansion joints. The Bowers and Wilkins sound system is good enough to be tempting, but you'd really need to be an audiophile to part with the £3,000 asked.
It could be argued that the V90 Cross Country makes a strong statement that you don't need either the badge allure of the German premium brands or the eye-catching bulk of yet another SUV. The Volvo serves those who want practicality, luxury and safety in all conditions, while remaining understated.
D5 Engine and drivetrain
The D5 diesel engine is punchy, responsive (0-62mph takes 7.5 seconds) and remarkably quiet. The extra power (235 bhp) compared to the lesser-powered D4 (197 bhp) was handy on more than one occasion – and beside, the fuel economy (WLTP 39.2 - 43.5 mpg) and CO2 emissions (146 g/km) are the same for both powerplants.
However, it falls short of appealing to enthusiastic drivers because of the rather frustrating lag between depressing the accelerator and the promised power being unleashed, with the eight-speed automatic gearbox hesitant to shift down when you want it to. On the other hand, at tick-over and when cruising, the D5 diesel engine is calm and enjoyably smooth.
On the road
The regular Volvo V90 isn't quite as focused on delivering driver fulfilment as the BMW 5 Series Touring or Mercedes E-Class Estate and, to be honest, this is a rather refreshing decision on Volvo's part. Like the regular car, the Cross Country indulges rather than entertains (which is as it should be), allowing motorway miles to g'zuder largely unnoticed.
This isn't to say the Cross Country doesn't handle well – it's neat and tidy on twisty roads when pushed hard, although its raised height does lead to it leaning a little into bends – even with the optional rear air suspension fitted. The steering is perhaps too light and not especially forthcoming with information – even when 'Polestar Engineered' mode is selected – but guiding the car through corners is effortless.
Belying its bulk, you're never short of grip, either – Volvo's trusty all-wheel drive sees to that. It will by default send power to the front wheels but summoning the rears when conditions or driver input demands. When I tested the car on regular tyres through a spot of light Welsh mud, its all-weather capabilities really came to the fore.
Off the road
The V90 Cross Country offers proper off-road pedigree thanks to a legacy that dates back to 1997 and the launch of the original Volvo V70 XC – the car that initiated raised everyday estates that can venture off road.
It should be of no surprise, then, that a company with more than 20 years' experience in this sector has produced a car claiming an impressive breadth of abilities both on and off road. Intelligent four-wheel drive as standard generates surefooted grip in adverse conditions, 65mm of added ground clearance gets you over rougher ground and various drive modes let you to tailor the Cross Country's on and off-road driving characteristics.
Test-drive stats
During the fortnight's test, a total of 832 miles were driven over mixed English and Welsh roads at an average speed of 26 mph (lots of sightseeing). The average fuel consumption was recorded at 37.8 mpg, which failed to even reach the 'Low-High' WLTP band of 39.2 - 43.5 mpg. Allowances may be made for the car being loaded up to the gunwales for many of those miles.
Safety
It's a Volvo, so safety isn't in question. The regular V90 was awarded five stars when independent crash safety experts Euro NCAP evaluated it in 2017, scoring an excellent 95% for adult occupant protection and 80% for the way it looks after children.
The Cross Country incorporates City Safety, with automatic emergency braking if a hazard is detected, as well as a semi-autonomous Pilot Assist system. This combines the car's active cruise control with readings from various cameras, lasers and sensors to control speed, acceleration and braking in certain traffic conditions up to a certain speed. You can even set your Cross Country up to communicate with other Volvos for advance warning of hazards ahead.
SUMMARY
You might be paying a premium for the V90 Cross Country over the regular Volvo V90, but having lived with one for a couple of weeks, it certainly makes a compelling case for itself. Delivering the best of both worlds, the V90 Cross Country is a large and comfy estate with real-life off-road credentials to match – indeed, even exceed – many cars that call themselves SUVs.
Volvo V90 Cross Country timeline:
2020: February: Updates to S90 and V90 models announced. Coronavirus-interruptus.
2020: July: First deliveries to UK customers.
Key Facts: V90 Cross Country D5 PowerPulse AWD
Engine: Front-mounted 2.0-litre 4-cyl turbocharged diesel.
Power /torque: 235hp @ 4,000rpm / 480Nm @ 1,750-2,250rpm.
Transmission: Eight-speed conventional automatic gearbox.
Acceleration: 0-62mph: 7.5 seconds.
Top speed: 140 mph.
MPG (combined WLTP): 39.2 - 43.5 mpg
Fuel tank capacity: 60 litres (13.2 Imperial gallons).
Theoretical range: 520 - 575 miles.
Ad-Blue tank capacity: 11.5 litres.
Emissions/EURO Class: 146 CO₂/km (EURO 6).
First year VED: £1,305, thereafter £475.
BiK 37% (2020/21).
Kerb weight: 1,849kg.
Luggage capacity: 560 / 1,526 litres.
Towing weight (braked): 2, 500 kg.
Tow ball weight: 130kg.
Roof luggage weight: 100kg.
Warranty & roadside assistance: 3 years / unlimited miles.
Insurance groups: 32 - 41.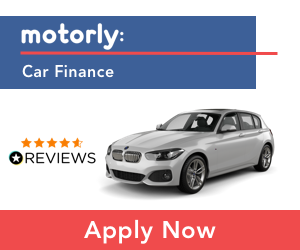 Tell us what you think!
If you enjoyed this article, please help spread the word by sharing it and leaving us a comment below. All opinions welcome and we respond to all comments, just keep it clean please.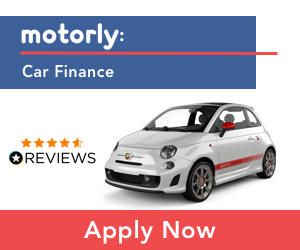 We have launched!
Your vehicles in a digital garage. MOT, Road Tax & Insurance renewal reminders!