Review: Volvo XC60 T6 AWD
Tested: Volvo XC60 T6 AWD in 'R-Design Pro' trim.
List: £51,510. As driven with options: £59,485. XC60 Range starts from £38,715.
Successful family SUVs need to be many things to a great number of people. They need to be able to handle the school run, the football club, those long-distance trips with the family, the dreaded IKEA excursions, trips to the skip and maybe the daily commute.
If, while doing all that, you need to chill in considerable comfort and style, the Volvo XC60 should be high on your shopping list…especially since it also comes with practical safety tech that's a step ahead of most alternatives.
Unlike the predictable looking Audi Q5 and Mercedes GLC, the XC60 cuts a real dash, with Thor's hammer-style headlights, swept-back windshield and distinctive rear lights.
I spent much of last week in the XC60 T6 AWD variant, presented in R-Design Pro trim and finished in 'Burst Blue'. In between enjoying myself so you didn't have to, I made a few notes for your delectation…
Any worthy rivals?
Plenty…the XC60 shares a very crowded playing field and very little of it is level. The exemplary Mercedes-Benz GLC and Audi Q5 are both right there, as is the Land Rover Discovery Sport, BMW X3 and Jaguar's F-Pace. All are implacably competent, but the Volvo feels very different inside. Its decor is as Skandi as Sandi Toksvig and carries far more taste than IKEA's meatballs.
The inside story
Owners of Volvo's first-generation XC60 (2008-2017) will be rightly bowled over by the new model, which leads the class hand over foot for interior quality and design. It might have a lot of hand-me-down trim and technology from the larger XC90, but that's no reason to complain.
Like many high-riding SUVs, those inside an XC60 tend to look down on most other road users in traffic. For many, that's pretty much the point. The XC60's driving position is superb, thanks to plenty of adjustment in the steering wheel and the extremely comfortable and supportive driver's seat.
Seat height and lumbar adjustment are electric on all trim levels, but you have to slide the seat back and forth and recline it manually on Momentum and R-Design models; full electric adjustment, with memory recall, is standard if you opt for the Pro Pack (as tested) or opt for the Inscription trim. It's worth mentioning that both central and door armrests are positioned near-perfectly for you to rest your elbows.
After Tesla pioneered its (silly large) portrait-orientated infotainment screen in its Model S, Volvo introduced its Sensus system with the XC90 and it's fitted as standard here in the XC60. The nine-inch portrait touchscreen is clear and controls almost every aspect of the car, from the navigation, audio, phone, car settings and climate control and, while it takes a while to get used to, I found it works well if a little slow on cold mornings (honest!).
Practicality and space
Despite a lower stance and curvier lines compared to its predecessor, the latest XC60 still has plenty of space for five occupants to relax in comfort.
Compared to its larger XC90 stablemate, the XC60 is only 9mm narrower, but it loses 118mm of height and most significantly, is 261mm shorter. Still, there's good shoulder, knee and headroom in both the front and rear seats. Of course, being so much shorter means there's no room for a third row of seats. If you want to carry seven, you'll need to step up to the XC90, or look at alternatives like the Land Rover Discovery Sport.
Before it started making SUVs in 2002, Volvo used to be famous for its box-on-wheels estate cars. Fortunately, the XC60 wears a far more stylish and premium design. This does come at the cost of boot space though, which measures 505 litres to the window line, 635 litres to the roof and expands to 1,432 litres if you fold down row two.
Space behind the rear seats just manages to beat the Porsche Macan and Lexus NX, but both the Audi Q5 and BMW X3 have 550 litres and the longer Jaguar F-Pace has 650 litres. A powered tailgate is fitted as standard
Trim grades and equipment
Trim levels are Momentum, R-Design and Inscription, but there's also a Pro version of each, which adds its own suite of convenience and technology upgrades. From the range-entry Momentum, the XC60 is a very well equipped SUV, with highlights including the nine-inch portrait infotainment screen from the XC90, DAB radio, Bluetooth, navigation, 18-inch alloy wheels, a powered tailgate and keyless entry.
R-Design trim as tested adds a sporty accent, with exterior and interior styling upgrades such as larger wheels, dual exhaust pipes, sports seats and a black interior headlining, while firmer suspension lessens the extent that the XC60 leans in corners. However, it makes for a slightly less comfortable ride without adding greatly to driver enjoyment.
Inscription is the most luxurious offering with its Nappa leather seats and ambient lighting providing a far more upmarket atmosphere inside than its predecessor could offer.
Single options fitted to the R-Design Pro test car: Laminated side and rear windows (£750), CD player in armrest (£100), temporary spare wheel and jack (£150), premium 'Burst Blue' metallic paint (£975).
Option packs fitted:
Bowers & Wilkins Pack: Smartphone integration (includes Apple CarPlay and Android Auto), Sensus Connect with premium sound by Bowers & Wilkins (£2,500).
Xenium Pack: Tilt and slide panoramic sunroof with sun curtain, parking camera 360° surround view, park assist pilot (automatic parallel and 90° parking), four-zone climate control including cooled glovebox (£2,500).
Intellisafe Pro Pack: Intellisafe Assist (standard cruise control, adaptive cruise control and Auto Pilot Assist, Intellisafe Surround (blind spot information system with steer assist, cross traffic alert with autobrake and rear collision mitigation (£1,500).
Powerplant, transmission and performance
The XC60's engine line-up can seem a little confusing, so let's explain; Engine badges with a 'D' at the front are diesels, while a 'T' signifies a petrol and a 'B' is for a mild hybrid.
Volvo has moved to a new streamlined vehicle architecture that only uses 2.0-litre engines, and while they aren't class-leading in terms of performance, they're likely to satisfy families and business users alike. With a good blend of economy and a reasonable turn of speed, most will find any XC60 a fine all-rounder, particularly seeing as it's equipped with four-wheel drive and a choice of manual (D4 engine only) and automatic gearboxes as standard.
In the XC60 T6 as tested, Volvo adds a supercharger to its already strong 2.0-litre turbocharged four-cylinder engine for a grand total of 310hp and 400Nm of torque. That gives it spritely acceleration with satisfying power delivery, thanks to the added boost from the supercharger.
The twin-charged engine is connected to an excellent Aisin-sourced eight-speed automatic transmission with shift paddles that, to be honest, I barely used, simply because the default transmission mapping is perfectly suited to the engine's performance.
The XC60's all-wheel drive system is laudable and, like the transmission, fades into the background largely unnoticed, allowing all 310 horses to grip the road with little drama when you need to join flowing traffic quickly, and it offers solid reassurance in inclement weather – much of which was experienced during the testing week. 
When it comes time to haul those 310 horses to a controlled stop, the SUV's brakes feel on point with very little fade experienced during frequent testing.
Unlike certain rivals from Porsche and BMW, which favour sportiness, it's immediately obvious that Volvo has prioritised comfort with the XC60. Our test car rode on optional air suspension and the ride was exceptional, with very little body roll experienced in the corners.
The XC60 feels at its best on the motorway where this supreme comfort comes into its own along with the outstanding refinement. Relaxation behind the wheel is paramount, which helps to explain why there is little in the way of driver involvement.
Test Week Stats
During the seven-day test, I drove 412 miles over mixed B, A and M roads (much of which was under active cruise control depending on local conditions and speed limits), plus some six-or-so miles of light green-laning. No deliberate attempt at frugality was made at any time during the week.
The total drive-time was a pleasurable 12hrs and 26 minutes and the average fuel consumption was recorded at 29.6mpg, which is pretty much middle-for-diddle when compared to the official WLTP data of 28.0 – 31.7mpg.
Safety
Volvo is planning for zero fatalities in any of its new cars by 2020, so there are fewer safer cars in which to put your family. Volvo's continued focus on safety means the XC60 is fitted with lots of potentially life-saving equipment as standard.
Autonomous emergency braking, lane keep assist, dual-stage airbags and traffic sign recognition are all fitted as standard, while there's also a system called oncoming lane mitigation, which steers away from oncoming traffic to avoid a head-on collision. The Volvo put in a very impressive performance during its Euro NCAP crash test as a result, receiving a full five-star rating. 
Why should I park one on my driveway?
The latest XC60 is a huge step forward for the Volvo brand, with vast improvements in the interior making this latest car feel hugely competitive next to rivals.
Add in a relaxing and comfortable driving experience and an impeccable safety record, and the XC60 makes a fantastic case for itself in the mid-size SUV market. Besides, every driveway needs a little Scandi style, don't you think?
Any caveats?
Some alternatives with a sportier ethos are far better to drive. Fuel economy isn't great and if that's a priority, then you should consider a range-entry diesel or lesser powered petrol variant. The Sensus infotainment system can be slow in responding to touch and sometimes refuses to get out of bed at all on cold mornings. 
VERDICT
We tend to think of today's glut of SUVs and crossovers as a bad thing, emblematic of a nation that's given up on the notion of driving enjoyment and instead resigning itself to practicality above all else. The Volvo XC60 challenges that notion.
It's undeniably handsome inside and out, with a tasteful exterior opening up to an interior that's luxurious without being ostentatious.
All in all, the XC60 stacks up very well as a capable and safe family SUV of the highest quality. It's not an out-and-out driver's car, but it's very comfortable to travel in and refreshingly refined when cruising.
Fast Facts: Volvo XC60 T6 AWD
Engine: Turbocharged & supercharged, four-cylinder 2.0-litre.
Max output: 310hp @ 5700rpm and 400Nm of torque from 2200 - 5100rpm.
Transmission: Variable AWD, via eight-speed (Aisin-sourced) automatic gearbox.
0-62mph: 5.9 seconds.
Top speed: 140mph.
Emissions: 181g/km CO2, Euro6 compliant.
Fuel capacity: 71 litres / 15.6 gallons.
Weights (kg): Kerb 1,835, towing (braked/un-braked) 2,400/700, tow ball/roof 100/110.
Availability: On sale since 2017.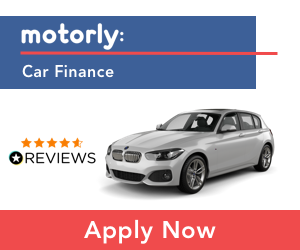 Tell us what you think!
If you enjoyed this article, please help spread the word by sharing it and leaving us a comment below. All opinions welcome and we respond to all comments, just keep it clean please.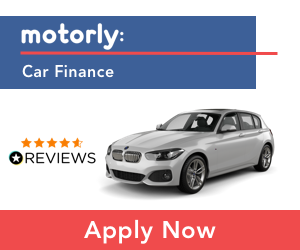 We have launched!
Your vehicles in a digital garage. MOT, Road Tax & Insurance renewal reminders!